We constantly work on new IT solutions to provide an innovative and efficient service. Our greatest assets are the team, over 29 years of experience in IT business and flexibility allowing us to do the seemingly impossible.
IT SOLUTIONS AND MANAGED SERVICES
Why Soitron
Soitron focuses on new technologies and innovative IT projects. We operate across Europe by providing clients with high-tech solutions in our main business lines – Systems Integration Services and Managed & Outsourcing Services.
EXTENSIVE EXPERIENCE: We have been managing IT projects for our clients across the globe for more than two decades.
GREAT FLEXIBILITY: Managed services, shared services or staff augmentation with the ability to ramp up or down as your project demands with a price structure to suit your IT budgets.
VARIOUS TIME COVERAGE: Operating in various time zones, covering 24/7, 8-5, follow the sun, US working hours, on call duties with multi-lingual support.
REGIONAL PRESENCE: Based in 6 leading EMEA locations for offshore services: Bulgaria, Czech Republic, Romania, Slovakia, Poland, Turkey with regional offices also in the UK.
ALWAYS READY: We work with our clients to meet their business demands and are ready to invest and operate in any EMEA location.
BACKGROUND: We are an IT company with a pedigree of meeting business objectives. We have the right technology skillset, tools, partnerships, delivery experience and state of the art delivery centres.
WE ARE A MEMBER OF SOITRON GROUP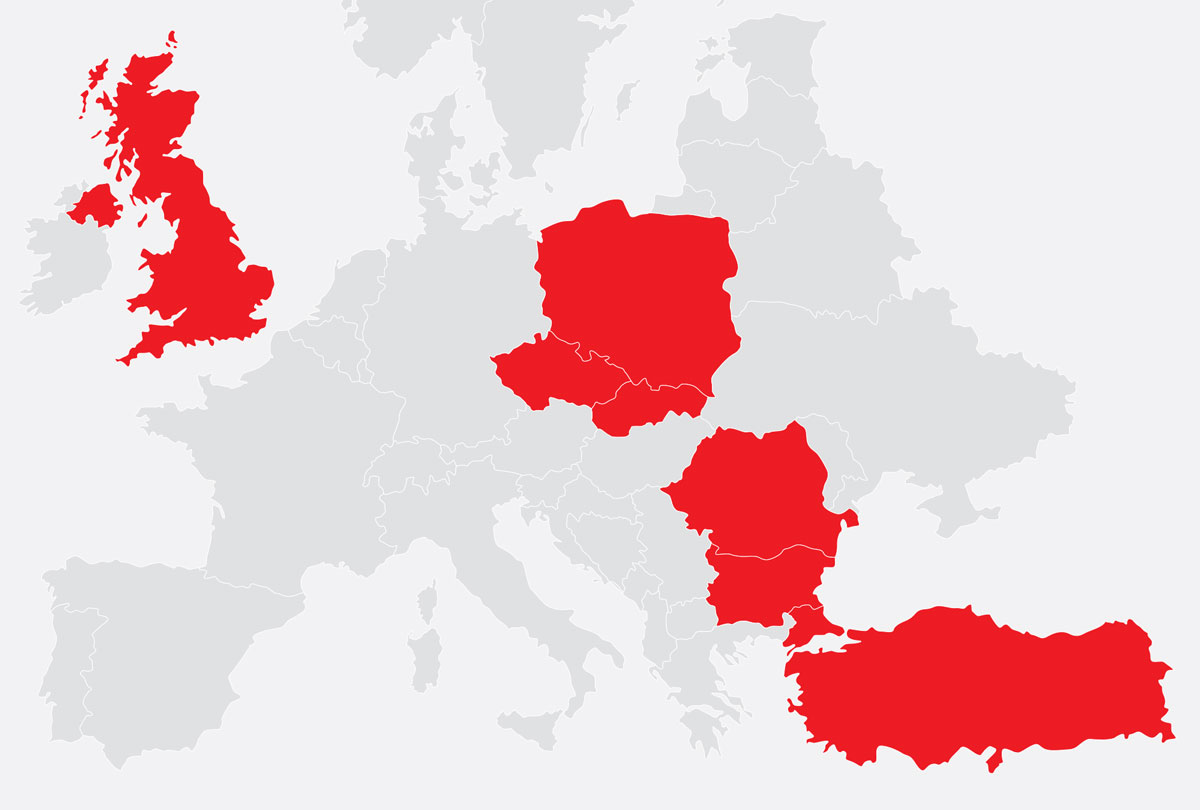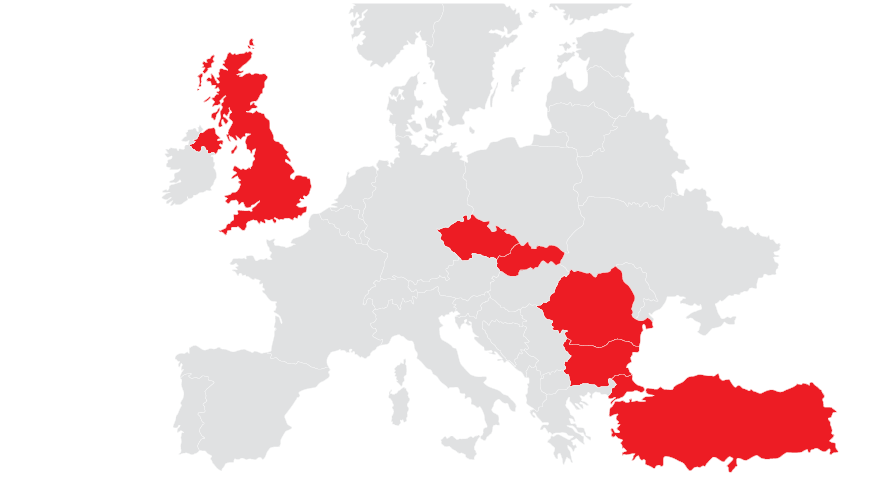 BULGARIA
SOITRON LTD
XS Tower
5 Panorama Sofia Str.,
fl. 1 Sofia 1766,
Bulgaria
SLOVAKIA
SOITRON, s.r.o.
Plynárenská 5
829 75 Bratislava 25
Slovak Republic
CZECH REPUBLIC
SOITRON s.r.o.
Pekařská 621/7
155 00 Prague 5
Czech Republic
UNITED KINGDOM
SOITRON LTD.
20 Farringdon St
London EC4A 4EN
United Kingdom
POLAND
SOITRON, s.r.o.
ul. Domaniewska 37
lok. 2.43
02-672 Warszawa
ROMANIA
DATANET SYSTEMS, s.r.l.
Sfântul Elefterie Street, no. 18,
Elefterie Building, Ground Floor, Room DSS,
District 5, Bucharest
Romania
TURKEY
SEKOM A.S.
Ankara Ticaret Merkezi-A Blok, Kat:15
06520 Ankara
Turkey